Speech of the Director of the Quality Assurance Unit at the Faculty of Dentistry - Horus University
كلمة مدير وحدة ضمان الجوده بكلية طب الأسنان-جامعة حورس
تسعي كلية طب الأسنان -جامعة حورس لمواكبة التغيرات المتلاحقة في نظم التعليم والاهتمام بكل عناصر العملية التعليمية والتي تتطلب تمكين الخريج من متطلبات ومهارات علمية مختلفة .
وبالتالي تسعى وحده ضمان الجودة بكلية طب الأسنان الى تحقيق جودة الأداء المؤسسي والأكاديمي ، بما يضمن الارتقاء المستمر بجوده العملية التعليمية والأنشطة البحثية والخدمات المجتمعية في ضوء المعايير المحلية والعالمية ، وبما يحقق رسالة الكلية وأهدافها الاستراتيجية وكذلك تأهيلها للاعتماد من خلال تطوير نظم متكاملة للمراجعة الداخلية والتقويم الذاتي ، وتكوين وعى إيجابي بين جميع أعضاء مجتمع الكلية نحو التقويم والتطوير المستمر اعتماداً على قدرات بشرية ذات كفاءه متميزة.
إن تطبيق انظمة الجودة هووسيلة لنساهم في تضافر جهودنـا جميعـاﹰ كقـدرة مؤسسية وفاعلية تعليمية للكلية ولتهيئة المناخ اللازم لتوطين الممارسات الجيــدة وترسيـــخ الالتــــزام بمعايير الأداء
وانطلاقا من سعينا الدائم نحو خلق تنمية ثقافة التميز في كليتنـا، ولإدراكنـا الأكيد بأن التخطيط للمستقبل هو الأسلوب الأمثل لمواجهة التهديدات الحالية، فقد أعطى مكتب الجودة اهتماما بالغاً لوضع الخطط والادلة التطويرية والإشراف على تنفيذ هذه الخطط وتطبيق أنظمة الجودة بهدف رفع كفاءة الأداء الإداري والأكاديمي.
مدير وحدة ضمان الجودة
ا.د/ريهام محمد عبد الله
Speech of the Director of the Quality Assurance Unit at the Faculty of Dentistry - Horus University
     The Faculty of Dentistry – Horus University seeks to keep pace with the successive changes in the education systems and to pay attention to all elements of the educational process, which require enabling the graduate with different scientific requirements and skills.
     Thus, the Quality Assurance Unit at the Faculty of Dentistry seeks to achieve the quality of institutional and academic performance, in a manner that ensures the continuous improvement of the quality of the educational process, research activities, and community services in the light of local and international standards, and in a way that achieves the faculty mission and strategic objectives, as well as qualifying it for accreditation through the development of integrated systems for internal review and self-evaluation and the creation of a positive awareness among all members of the faculty community towards evaluation and continuous development based on human capabilities of distinguished competence.
     The application of quality systems is a means for us to contribute to the concerted efforts of all of us as an institutional capacity and educational effectiveness of the faculty and to create the necessary climate for the localization of good practices and the consolidation of commitment to performance standards.
     And based on our constant endeavor to create a culture of excellence in our faculty, and our firm awareness that planning for the future is the best way to face current threats, the Quality Office has given great attention to developing plans and development guides and supervising the implementation of these plans and applying quality systems in order to raise the efficiency of administrative and academic performance
Quality Assurance Unit Director
Prof. Dr. Reham Mohamed Abdallah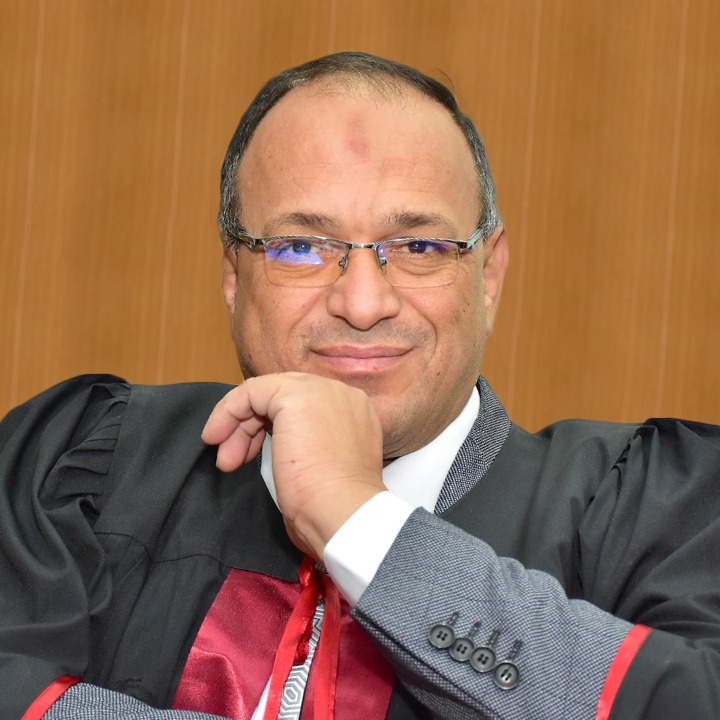 welcome everybody who participates in building a future for our own country to help it take a considerably distinctive place among nations.