Quality Assurance Unit Strategic Goals
الأهداف الإستراتيجيه لوحدة ضمان الجودة بالكلية
تهدف وحدة ضمان الجودة إلى اعتماد آليات للمتابعة وتقويم الأداء في كافة أنشطة الكلية التعليمية والبحثية والخدمية في ضوء معايير الهيئة القومية لضمان جودة التعليم والاعتماد بما يحقق رسالة وأهداف الكلية، وذلك من خلال:
– نشر وتعزيز ثقافة ومفاهيم الجودة لدى جميع العاملين بالأقسام والإدارات داخل الكلية بما يحقق التميز في الأداء ويدعم انجاز المهام.
– تعريف الكليه برسالة وأهداف الوحده ودورها في تطوير العمليه التعليميه في ضوء المعايير القياسيه والقوميه
– ربط الوحده بمركز ضمان الجوده بالجامعه لتعظيم الإستفاده من خلال الخبرات والإستشارات الموجوده بالمركز
– ضمان استيفاء شروط ومتطلبات الهيئة القومية لضمان جودة التعليم والاعتماد وتأهيل الكلية لإنشاء نظام لضمان الجودة ومن ثم الحصول على الاعتماد.
– بناء وتحسين القدرةالمؤسسية والبشرية للكلية وتأهيلها للتميز من خلال برامج تدريبية متخصصة لرفع كفاءة الأفراد.
– تفعيل المشاركة الطلابية في الأنشطة الداخلية للوحدة لتطبيق معايير الجودة.
– وضع نظام ومعايير للمتابعة الداخلية وتقويم الأداء في كافة الأنشطة الأكاديمية، والبحثية، والخدمية، والإدارية داخل الكلية بما يضمن تحقيق أهداف الكلية والإرتقاء بمخرجاتها.
– وضع نظام لقياس وتقييم الأداء بالكلية (المعايير الأكاديمية القوميه المرجعية للبرنامج التعليمي، جودة فرص التعلم، المشاركة المجتمعية، الأبحاث والأنشطة العلمية الأخرى، فعالية إدارة الجودة والتحسين)
Strategic Goals of the Quality Assurance Unit
The Quality Assurance Unit aims to adopt mechanisms for follow-up and performance evaluation in all educational, research and service activities of the faculty considering the standards of the National Authority for Education Quality Assurance and Accreditation in order to achieve the mission and goals of the faculty, through:
– Spreading and promoting the culture and concepts of quality among all employees of departments and departments within the faculty in order to achieve excellence in performance and support the completion of tasks.
– Introducing the college to the mission and objectives of the unit and its role in developing the educational process considering standard and national standards.
– Linking the unit to the quality assurance center at the university to maximize the benefit through the expertise and consultations available in the center.
– Ensuring that the conditions and requirements of the National Authority for Education Quality Assurance and Accreditation are met and the college is qualified to establish a quality assurance system and then obtain accreditation.
– Building and improving the institutional and human capacity of the college and qualifying it for excellence through specialized training programs to raise the efficiency of individuals.
– Activating student participation in the internal activities of the unit to implement quality standards.
– Establishing a system and standards for internal follow-up and performance evaluation in all academic, research, service and administrative activities within the faculty to ensure the achievement of the cfaculty goals and the upgrading of its outputs.
– Developing a system for measuring and evaluating the faculty performance (the national academic standards of reference for the educational program, the quality of learning opportunities, community participation, research and other scientific activities, the effectiveness of quality management and improvement).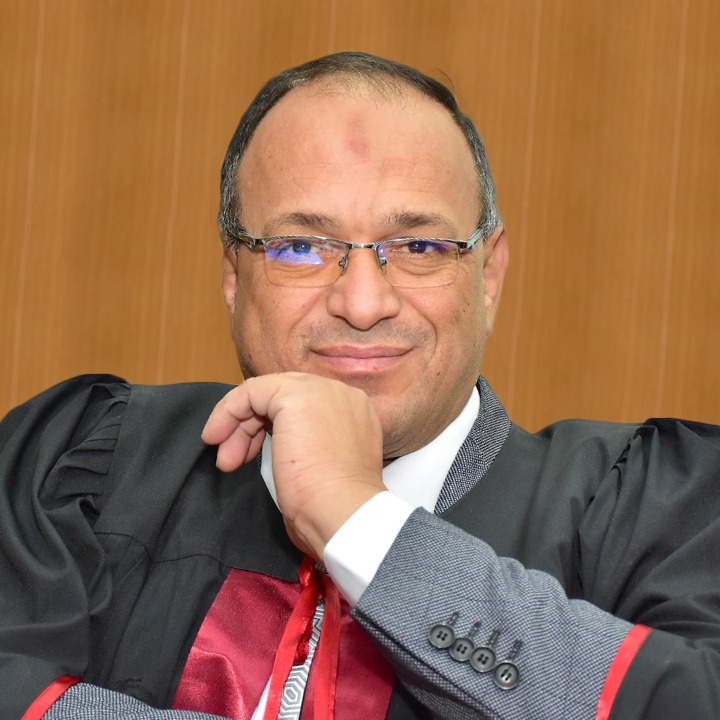 welcome everybody who participates in building a future for our own country to help it take a considerably distinctive place among nations.