Journal of Advances in Clinical and Experimental Dentistry
Peer-Reviewed Journal
ISSN (print): 2735-4288 – e-ISSN: 2735-4296
Advances in Clinical and Experimental Dentistry (ACED)
Open-access
Editor-in-Chief
Prof. Mohamed Hamed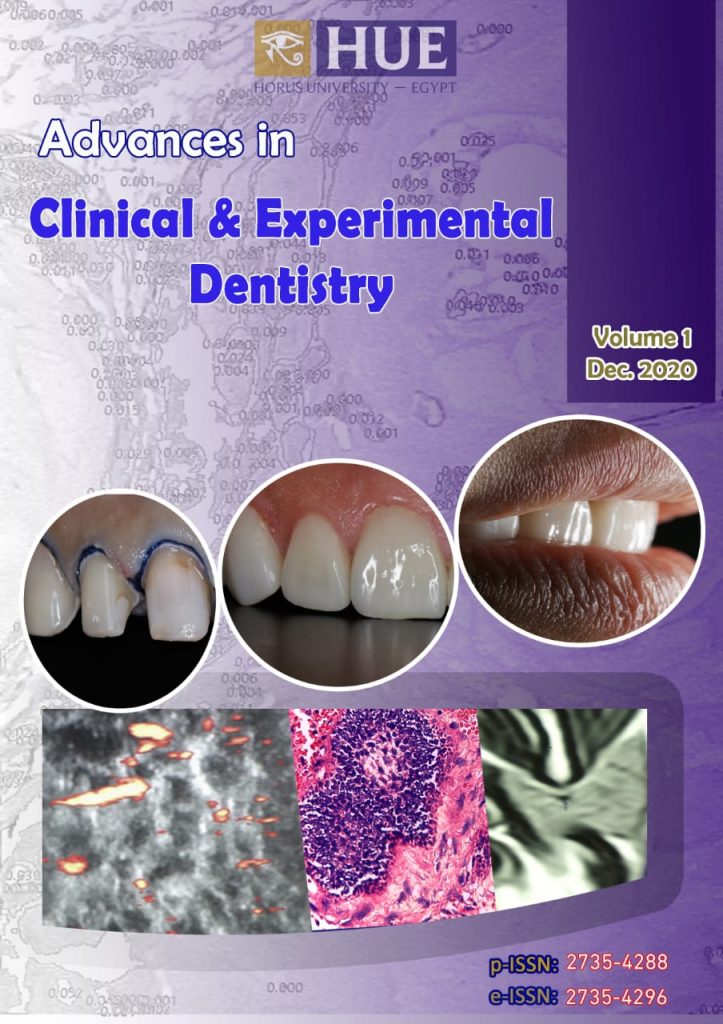 Ethics:

ACED abides by the COPE Core Practices and transparent review agreement.
Handling allegations of

misconduct (eg, plagiarism, falsification/fabrication of data, duplication of articles, etc.).
Complaints Process:

Please send an email to editor@horus.edu.eg
Reviewing process:

Double-blind review
Fund:

ACED journal is self-funded. IT does not accept subscriptions, advertising, reprints, institutional support, or organizational support.
DISCLAIMERS:

Please, download Instructions for Authors
Copyright:

HUE holds all copyrights.
ARCHIVING:

(electronic backup and preservation of access to the journal content shall be managed by EKB).
Article processing charging and submission fee apply. Total or partial waivers applies to authors based in a Research4Life/HINARI country or in a low-income or middle-income country based on data from the World Bank.
Prof. Ibrahim Saber (Chairman of Board of Trustees)

Prof. Hassan AlShenawy (Vice Chairman of Board of Trustee)
Mohamed Hamed Ghazy , Horus University in Egypt
Amr Elkerragy, Alexandria, Egypt

Ebtissam Alerraqi, Debrecen, Hungary


Håvard Haugen, Oslo, Norway

Khaldoon Aljerian, Riyadh, KSA

Loaai M. Talaat, London, UK

Mareze S. Iskandar, Quebec, Canada

Nagla Salama, Mansoura, Egypt

Sherif El-Nagdy, Damietta, Egypt

Reham Abdallah, Mansoura, Egypt
BA Khalele, Horus University in Egypt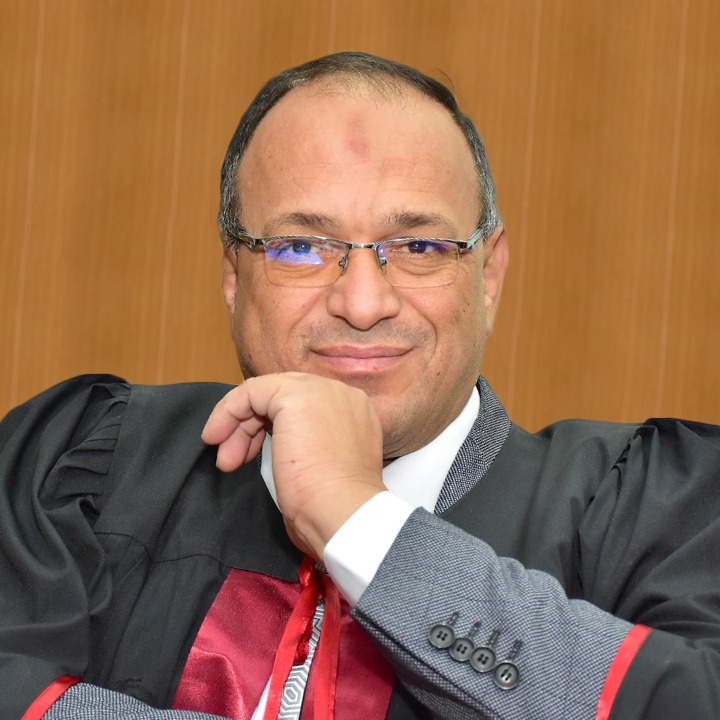 welcome everybody who participates in building a future for our own country to help it take a considerably distinctive place among nations.